5 chalets for 6 people
& 1 chalet up to 8 people fitted out for disabled people *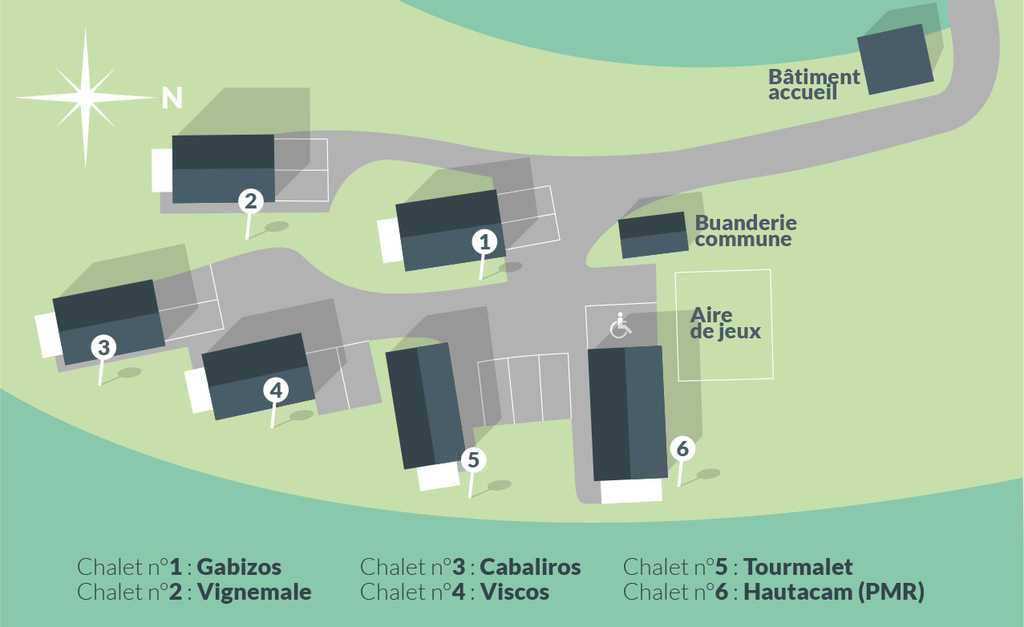 Built in 2020, our chalets are fully equipped and comfortable. Each of them is positioned differently which prevents being overlooked offering an exceptional, different view. Their names remind you of the surrounding peaks and areas where you'll be able to go hiking.
"Qualité Confort Hébergement" (quality comfort accommodation) Label

Our chalets are classified as "3-star furnished rentals".
Labelled "Qualité Confort Hébergement" 4 diamonds by the Gavarnie Valleys destination.

Special mention for the Hautacam chalet (for disabled people)
Built and fitted out according to compulsory standards for any place welcoming Disabled people, the "Hautacam" chalet is distributed in the same way as the others, but by keeping areas necessary for the use of a wheelchair or for those with a disability wider.